Container transport
Transport Service DEMETS is the ideal partner for your container transport. Our trailers can transport containers with a size of 20, 30, 40 and 45 feet. This way your containers are easily and swiftly transported to their destination. Wether you need transport to or from your company to your client or if you're awaiting a delivery in the harbour or station, we find the right solution. Our capable employees have a load of experience with just-in-time deliveries. They will make sure all agreements are fulfilled.
Why Containers?
Containers are a beneficial way of transporting general cargo since they can easily be transhipped from one mode of transport to the other. This way, a container from China can be transhipped in the Antwerp, Zeebrugge or Rotterdam port. This swop transport equals savings in time and costs.
Because Transport Service Demets can offer different combinations of modern trucks and trailers, we can transport more than one trailer at a time.
Aside from that, we can help you with the storage of goods, de rental of trailers or the rental of warehouse containers.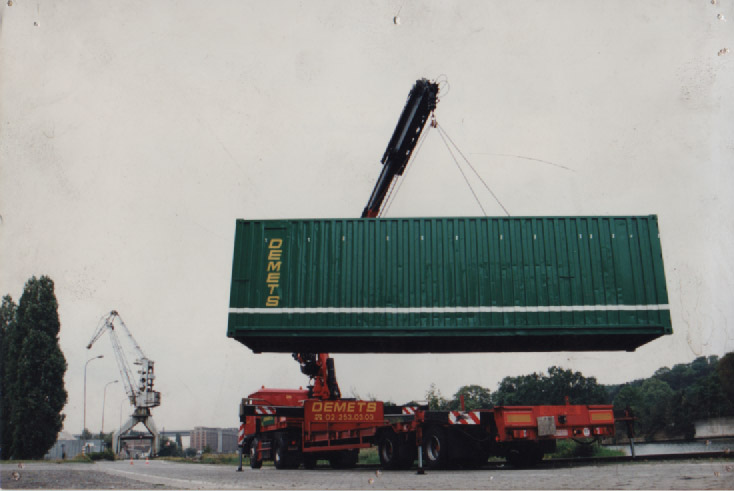 Why choose Transport Service Demets
Our services are available 24/7. We can also immediately cater for your demand. We are also ready to help with regard to highly urgent requests.
We will always find the right solution for your transport problem within our extensive fleet.
You can always count on our staff. Punctuality is exceptionally important to us as it is to you.